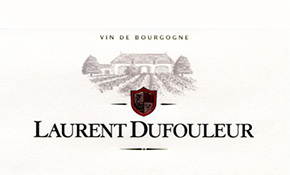 Laurent Dufouleur
The winery "Laurent Dufouleur" finds its roots in the heart of Burgundy from the 12th century. A 'fouleur' designates still nowadays the winemaker who was crushing the berries to extract the juice. It is therefore easy to understand that the "dufouleur" family has strong links with the wine industry.
The winery has been created thanks to the experience and the know-how of Laurent Dufouleur, a 40 years old Burgundian who long worked with his family before to start its own business of winemaking and selling of great Burgundy wines. Apart from being the director of a negociant based in Mercurey, Laurent Dufouleur has created a series of wines under his name.
With the help of a skillful team and using superb cellars cut into the rocks in 1830 in the village of Mercurey, Laurent Dufouleur offers the great wines of the family domain, but also the wines of other appellations where he has set up strategic partnerships.
• " This producer understands Chardonnay. That's why this wine is so finely balanced." - Wine Enthusiast