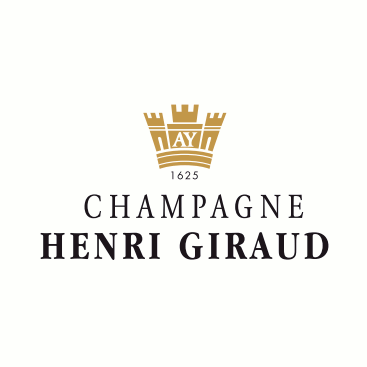 Henri Giraud
Champagne Giraud can trace its history as far back as 1625 when Francois Hemart settled in the village
of Aÿ in the heart of Champagne, and acquired vines. The history of the family is deeply rooted with the
terroir of exception of Aÿ and intimately mixed with the extraordinary epic of Champagne. At the beginning
of the 20th century, Leon Giraud, cuirassier of the Marne Battle, married a young lady Hemart. He rebuilt
the magnificent vineyard of the family that had just been devastated by phylloxera and First World War.
Contemporary Champagne house with a commitment to return to the excellence of "Great Wines of
Champagne", Henri Giraud is highly praised by wine lovers, prestige consumers and sommeliers alike.
Listed in the most prestige restaurants around the world, from Paris to New York, London, Shanghai, Hong
Kong and Tokyo, its unique signature style makes it an outstanding gastronomic Champagne.
Champagne Giraud brings the quintessence of Pinot Noir and of the exceptional Aÿ Grand Cru terroir. Its
distinctive identity is elevated by the unapologetic use of oak from Champagne's Argonne forest during the
vinification and raising of its Champagnes. It results in Champagne of strong personality, unique saltiness,
minerality and energy.
Claude Giraud, 12th generation of the Giraud-Hemart family, today presides over the destiny of this
Champagne House.